The virtual and hybrid event solution you've been searching for
Our Virtual Event Platform was born out of our clients' frustration with not being able to find a professional, customizable and flexible option to host their hybrid and remote events. We've created a platform that can showcase your brand and integrate everything you need for a great event experience. At the core of VHCast is our online platform offering a virtual lobby where attendees can see your event agenda, easily navigate to general and breakout sessions, view videos and get other resources, browse virtual trade show exhibits, get help and more.
With our proprietary VHCast Virtual Event Platform we can deliver a seamless hybrid or virtual event from anywhere with internet access. That means you can bring together on-site meeting presenters and audiences with remote ones for an equally great experience. We know that every event is unique and every client has different needs, so your event begins with a thorough consultation and planning process.
Contact us today to bring your virtual and hybrid meeting dreams to life!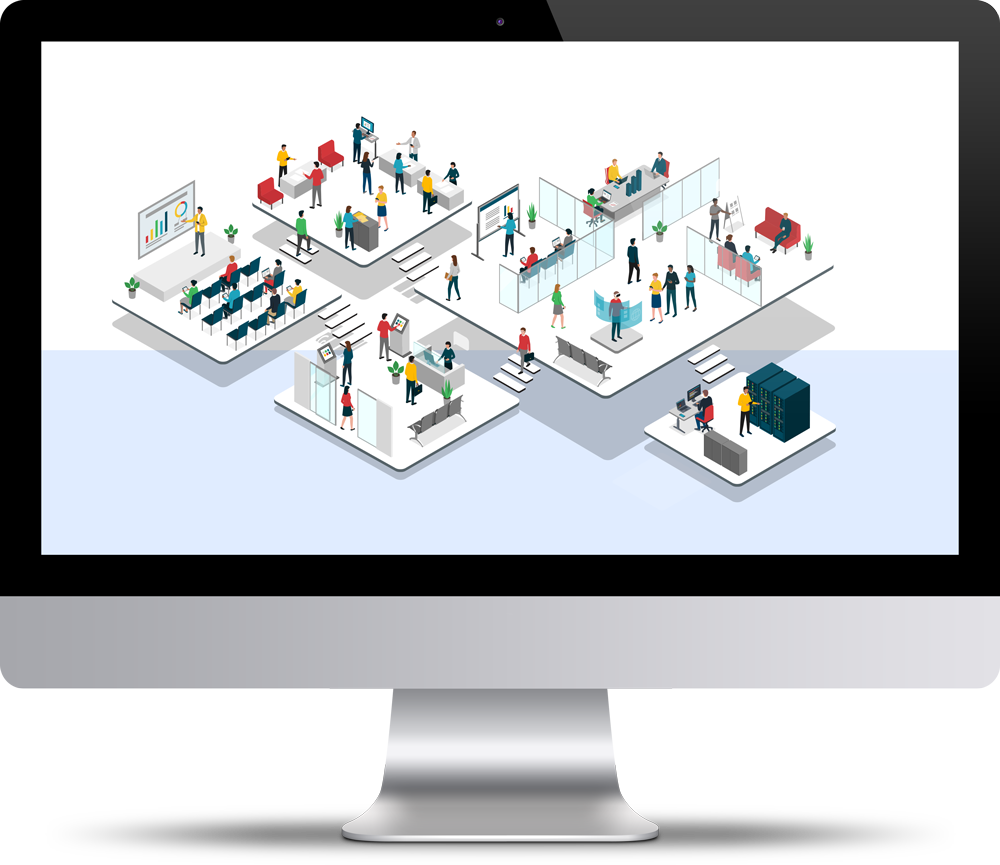 Live or Pre-Recorded Keynotes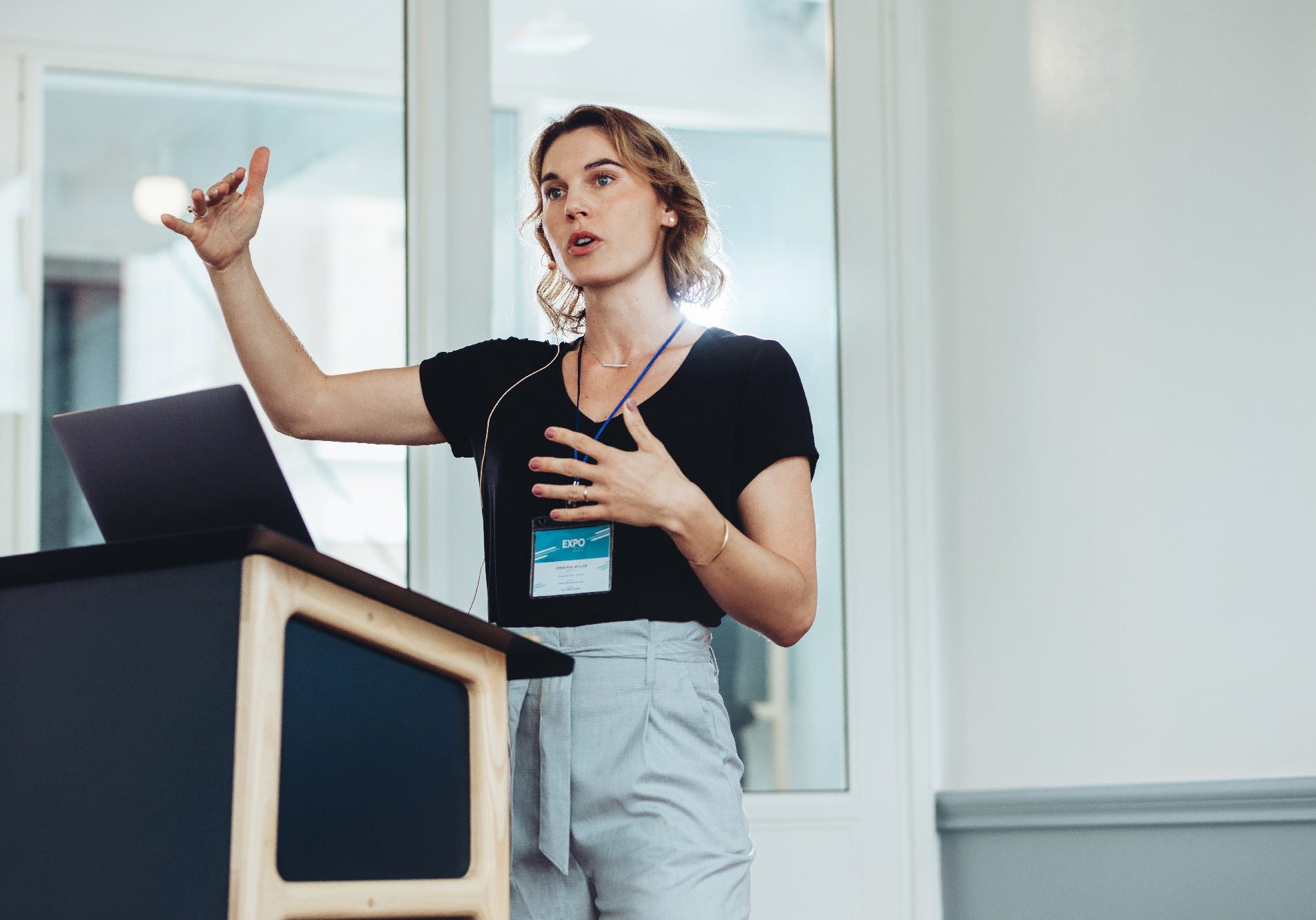 We can accommodate up to 8 live presenters and multiple pre-recorded ones.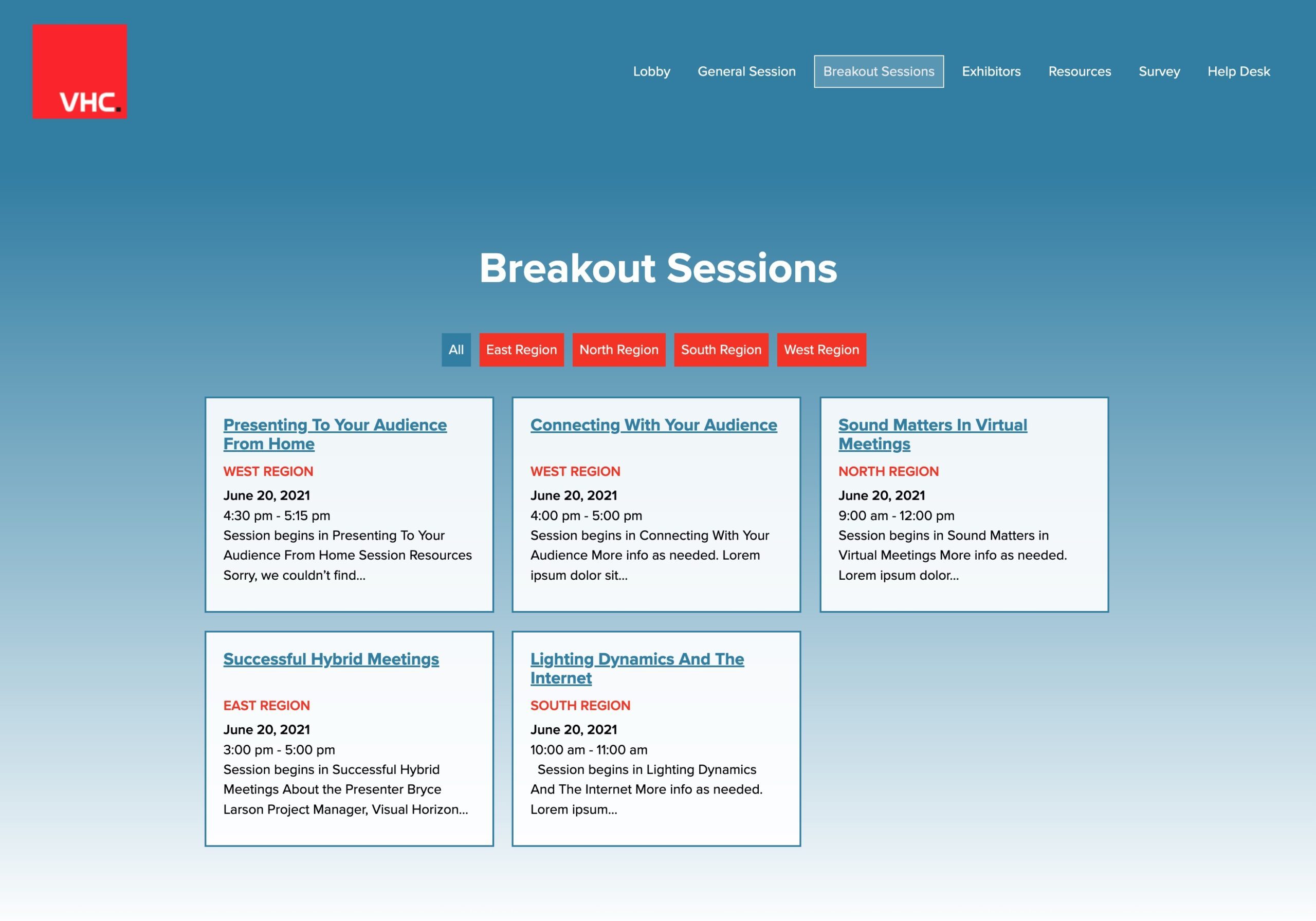 Our platform allows meeting participants to join multiple breakouts and access related resources, with permission-based access available.
Sponsor or Exhibitor Rooms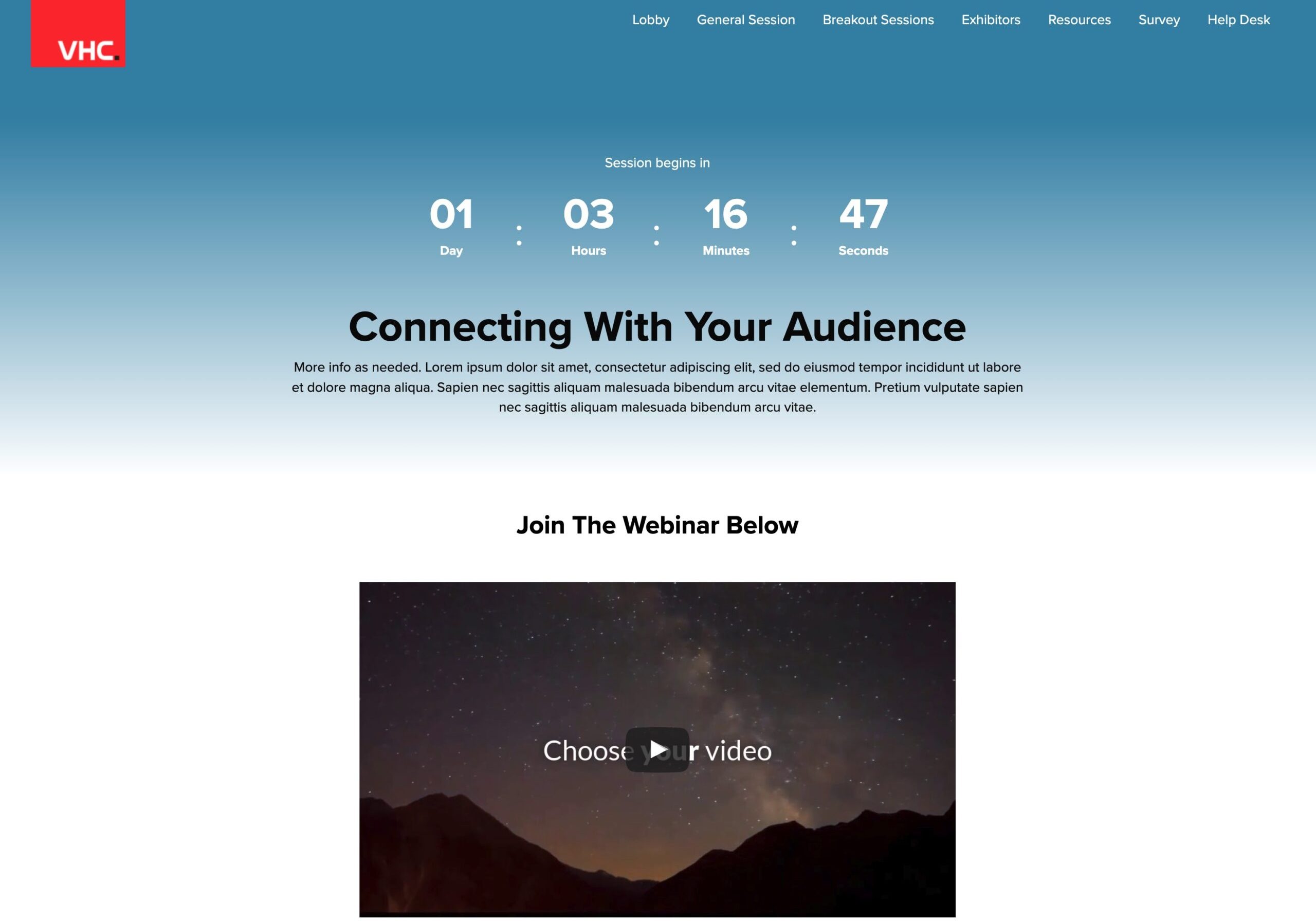 Hosting a virtual trade show? Need to promote your sponsors to meeting attendees? Our Virtual Event Platform has these features built right in.
Branded to your Organization
We can offer you a professional general event template or you can customize your fonts, colors and logos for a fully branded experience.
Videoconferencing Software Flexibility
We can integrate your preferred software into the experience, making it easy for your team to use something familiar.
Event Analytics & Survey
If it's important to measure the attendance and effectiveness of your event, we make it easy to get the data you need.
Gated Rooms and Content
We can create permission-based access to various breakout sessions and content within your virtual event.
Live Help Desk
Attendees will appreciate the ability to get help with technology or event-related issues in real time.
Remote Producer Communication
We provide a behind-the-scenes communication channel with your event producer(s) through their own mobile phones.
VHCast Studio - A space for all your production needs
VHCast Studio Suite is the perfect solution for your next photo or video shoot. Capable of hosting a multi-camera, multi-person setup, use the studio to livestream or pre-record material for your next event, meeting or show.
Enjoy seamless production:
• Half and full day rentals
• Equipment available for rent
• On-site supervisor
Make your next event, meeting or show come to life